A Round-Up of Creepy Halloween Wedding Decorations
Ever wonder what it would be like to have a creepy Halloween wedding? Well, thankfully, for those of you who are looking for some inspiration on how to decorate your reception hall this Halloween season, we've put together a round-up of the best scary decorations. From scary pumpkins and skeletons to black cat centerpieces and spiderweb table runners, these spooky ideas will ensure that your guests know they're in for a perfect time!
Ghoulishly gorgeous Halloween wedding
It's that time of year again. The leaves are changing, the weather is getting colder, and Halloween decorations are popping up in stores everywhere. Of course, if you're married, chances are your spouse already has something planned for their office party or neighborhood block party. But if you want to get creative this year with your wedding decor (and creep out your guests), these spooky ideas will help!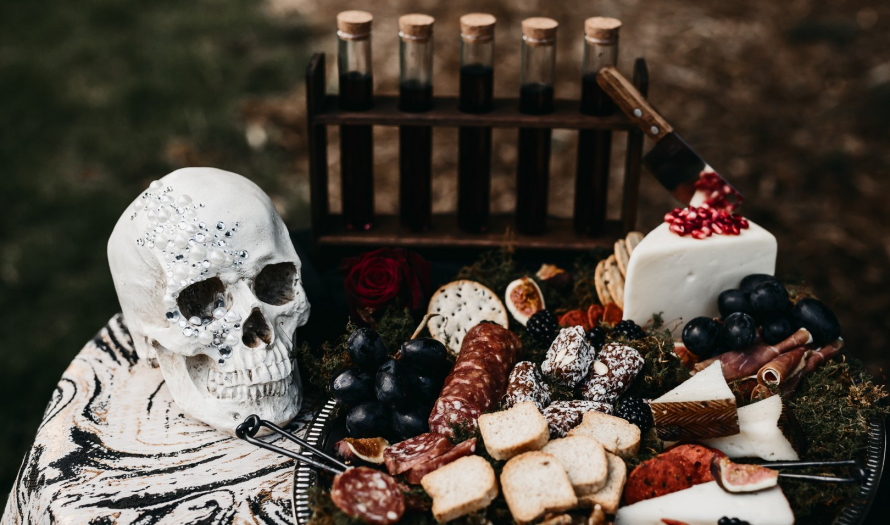 No one needs to be reminded of the creepiness of Halloween, but this post is all about how you can bring that spooky feeling into your wedding. There are many ways to make it a little more fun for everyone, from black cats and witches to pumpkins and ghosts!    The decorating possibilities are endless with these ideas- from party favors for guests at the reception or candy centerpieces on each table. So you'll have a lot of options when it comes time to plan out your big day.
Spooky Halloween wedding ideas
Halloween is the perfect time to have some fun with spooky-themed decorations. Instead of going for the traditional white pumpkins and spider webs this year, try these creepy wedding ideas for a scary good time!
Carved Pumpkins: Use an old pumpkin or carve one yourself to create a jack-o'-lantern that will give your guests goosebumps. Paint it with black paint and poke holes in the eyes to look like they are watching you from inside the pumpkin.
Spiders Everywhere: Hang spiders from cobwebs around your reception space or use them as table decor. You can also make spider ice cubes by freezing water in plastic cups then placing fake spiders on top before freezing again.
It's Halloween season, which typically means it's time to get your spooky decorations out for the occasion. But what if you're not really into the scary stuff? Or maybe even worse- what if you want to plan a wedding while also celebrating Halloween? You can still decorate in creepy ways without anything too frightening!
There are plenty of fun options that won't send guests running away, from spiders and skeletons to witches on broomsticks and ghosts with top hats! So break out those cauldrons and get ready for one seriously spooky party. Happy haunting!